Introduction: Reasons for Reading – Do You Read in a Vacuum?
Readers of this blog may have figured out by now that I am a voracious reader. But what some of you may not know is that I often integrate what I have read into my personal and professional life. Reading is a way for me to expand my body of knowledge. In How to Read a Book , the authors Mortimer Adler and Charles Van Doren suggest that there are three reasons for reading – for entertainment, information and for understanding. I read for all three reasons. What are your reasons for reading? Do you read in a vacuum?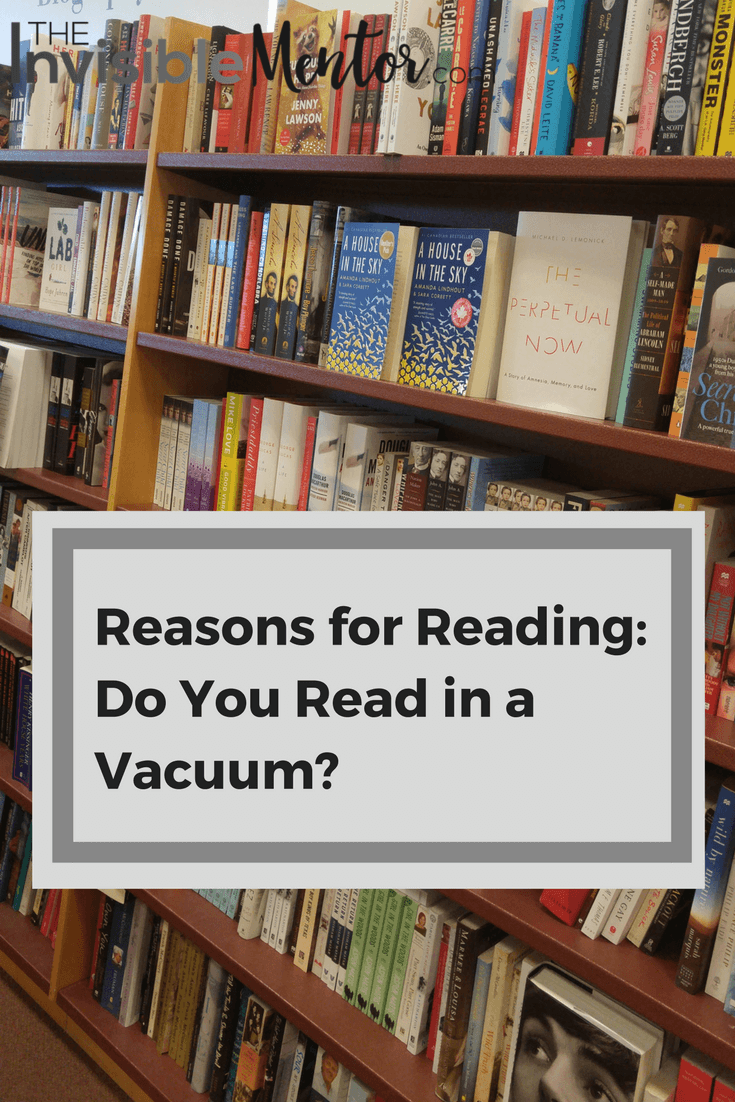 However, when I read, I do not read in a vacuum, I build on what I already know. So, I am continuously furthering my knowledge. This has served me well as a writer and researcher, because I am able to question things that do not look right to me. This has also served me well when working on projects. For instance, while I worked on a project for an association where I had to write 15 stories for an Anniversary Booklet, because I read extensively and broadly I had a large pool of knowledge to draw, so I was able to do a good job and make the stories very different.
Recently, I have found myself writing many articles, and studies have shown that over 80 percent of people read an article because of the title or headline. So how can you increase the chances that your information gets read? To answer this question, I will demonstrate how reading has helped me tremendously with writing good headlines. I am not a master headline writer, but the more I practice writing headlines, the better my headlines, and the more they grab attention.
In the 1926 book The Art of Thought
, Graham Wallas, an American psychologist, adopted and expanded, Hermann von Helmholtz's process to develop an idea. In the book, Wallas describes a four-stage process for generating great ideas – preparation, incubation, illumination and verification. (I have mentioned this book before)
In the preparation stage, a period of study and fact-finding, you gather information to resolve any issues, challenges or problems that you may be facing. This phase includes activities such as reading about the subject matter to identify what's been done before, interviewing subject experts and any other means of collecting opinions or ideas on the subject. When you become stressed, bored, overwhelmed, or distracted, or feel that it's futile to gather more information, it's time to take a break. Stop thinking about the problem(s) and let all the information incubate. Mull it over for a while. Though you are not consciously working on your issues, challenges or problems, your subconscious or other than conscious is busy working at connecting the different pieces of information to form ideas, creating something different and new.
When you least expect it, you have a sudden flash of insight, an "aha" moment where the new ideas to resolve your issues, challenges or problems surface to your conscious mind and you suddenly become illumined – the light bulb goes on. The great ideas that surface could be implemented the way you conceived them, or you may have to refine them so that they're workable.
So, even though The Art of Thought was written to help people generate new ideas, I have expanded that concept to help me generate better titles and headlines. I prepare myself by knowing the material that I am writing about inside out. I also have a list of 52 headline archetypes and a headline file I have been building with some of the most successful headlines over the past 100 years. I practice using the archetypes to write my headline.
Sometimes I will write at least 10 headlines as practice for coming up with the right one. I am actually supposed to be writing 100 headlines, say the experts. When I feel as if I have done enough, I forget about it and move to another task. Incubation is a very important stage for the appropriate headline to form. Suddenly the light bulb goes on and I have the right headline. The time it takes to move through this four-stage process varies. For me, it has taken as little as under an hour to as long as two months. One thing is sure is that the process works.
Final Thoughts: Reasons for Reading – Do You Read in a Vacuum?
So, the next time when you are reading, have a notebook and pen handy. Think about what you already know on the topic that is covered in the book, so that you bring it to the forefront of your mind. While you are reading, capture interesting and useful information in your trusty notebook for further use. Combine the new information with what you already know because ideas are formed when you unite elements in unique ways. Practice this technique until it becomes second nature and remember that nothing exists in a vacuum.
Have you read?
---
Books to Get the Most out of Your Reading
Summary of a Technique for Producing Ideas
How to Carve Out Time to Read in a Busy World
---
 How to Read a Book: The Classic Guide to Intelligent Reading (A Touchstone book)
 The Art of Thought
 A Technique for Producing Ideas: The simple, five-step formula anyone can use to be more creative in business and in life!