Introduction: Books to Get the Most Out of Your Reading
If you are interested in becoming a more sophisticated reader, some of the information in this post will help you. Why is a post about books to get more out of your reading necessary? We learned to read when we were children, but we never got any updated training on how to read as we got older. The way we read as a child is very different from the way we should be reading as an adult.
To get the most out of your reading, the following books make great reference guides and are filled with tips on how to read more productively and also what to read. Not only do these books help you to become a more active reader, they also help you to be a more discriminating reader. English Literature classes were mandatory at the high school I attended, but I did not study it in college or university. There are times when reading great fiction, that you will need some assistance in understanding exactly what the authors mean. The following list of books will not only allow you to get the most out of your reading in the allotted time, but they will also enable you to better understand the text in the books.
UPDATE: First Published May 2009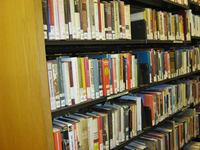 Books to Help You Get the Most Out of Your Reading
If you read the above books at least once, then refer to them to refresh your memory, your reading time will be more productive, allowing you to get the most out of your reading. I host the strategic reading challenge to help you learn the skills you need for future jobs. To help you succeed, I created some short e-books to also help you to get the most out of your reading. The books are available for sale in the shop on my website.
How to Spot Great Ideas When You Read Books
Effective Note Taking Tips for Professionals
Book Summary Template: Learn Which Questions to Ask to Delve More Deeply into Any Book
Have you read?
---
Book links are affiliate links.