I asked myself what tools and resources I like that could benefit other professionals and I came of with a list that I would like to share. You know that reading is a big part of my life, so there are many tools and resources to reflect that. Many of the tools are free but there are some that will cost you money. To attain professional success, you have to invest in yourself. Some of them I am an affiliate for so I will make some money if you make a purchase. I provide my thoughts about the tools and resources below.
Apps I Love
I love Google Keep because you can pin notes, assign labels, and archive them. There are other functionalities that I have not yet explored. Below, I mention that I use the Livescribe Echo Smartpen to take notes when I intend to transfer them to my computer, such as when I read books, attend webinars, conferences, and industry events.
Otherwise I use this app for to-do lists and quick notes. However, there have been many instances when I had to take notes while standing and it is very inconvenient to take notes using a notebook and pen standing up. When that happens, I use Google Keep. There is a web-based version of this that you can use.
Although I have an iPad, my cell phone is Android and my computer uses Windows, that is why I do not use iOS note taking devices. One of these days I will test Keynotes on my iPad.
This is an online diary. The most successful people write in a diary in the evenings, reflecting on how their day went. At the end of the week they review to see if they accomplished what they set out to. They repeat that process every month and every quarter. This allows them to course correct if they need to. I love using Diaro app, but I stopped using it because I lost my way in life. I just started to use it again because it is important to keep track of your progress. There is also a web-based version and you can use the app on Android and iOS.
I do not use business cards, so I use this app to enter business card information manually or to scan it. It has served me well when I attend conferences. This works for many mobile devices including Android and iOS.
This app is neat and you can use it to take a poll at an event. if you host an event it is a good way to take a pulse of what the audience is thinking and feeling. Before you use it, you have to do some work first. You need an event code that you can give to attendees, so you have to sign up at the website. Everyone has to download the app, but it makes interaction easy.
I do not own a scanner, but one client sends me a contract that I have to sign, scan, then return. This is a handy app that I have been using for a few years now.
I absolutely love this app and I use it every day. I have a lot of fun using it. You use it to create text images or a text overlay over an image. I also create designs to place on mugs that I sell and I use WordSwag to create images for my blog posts. You have different options in terms of sizes, so you could choose one for Pinterest, Instagram, and so on.  You have many fonts and styles of fonts to choose from. This app is for Android and iOS users and it is a paid app.
To show you an example, here are designs I created for mugs, so you see what it can do. You can take a look to see a variety of designs that you can create with WordSwag.
I have friends and family across the globe. This app allows me to talk to them for free. There is a version for your laptop, but I have never been able to get it to work.
For those who love to travel, but do not like the cost of accommodation, you can use this app to get last minute deals.
Expensify
I like this expense app and it is very easy to use. A few years ago, my phone overheated and died. All my data was not backed up. The people at Expensify were able to send me my data in a spreadsheet because they had a back-up. I have the free version of the app, but I plan to get the paid version because I want to be able to generate reports. I have been using it to keep track of my receipts, but the app is capable of doing so much more. It works both for Android and iOS.
This app is great for solopreneurs, who cannot afford the expensive merchant fees that banks charge. The app works with a card reader, and as a vendor, you can accept credit and debit card payments. Works with both Android and iOS.
Free and Inexpensive Books
Books are very expensive, so it makes me happy when I can get well-written books for free or heavily discounted (I got The MacGyver Secret for free and Tribe of Mentors at a heavily discounted price).
Although I love print books, I find that I am downloading a lot more e-books. There are lots of websites that you can go to download free books, but there are three resources that I have come to love and appreciate. I must add that because it is so easy to publish books today, a lot more people are writing books.
Not all the books are worth reading, but there are many very good books that are on offer at these three websites. The books that are for free or discounted are usually available for a few days. Before you download any book, make sure that it is for the advertised price. Sometimes the prices change, but the website has not been updated. Subscribe to the three sites, so you get the daily emails.
Get the Skills You Need to Succeed
The World Economic Forum says that you need 10 key skills to thrive in 2020. II am interested in mastering learning and memory as well, so I can master the skills in the least amount of time without compromising comprehension. I have been reading books to teach me those skills. I created the Strategic Reading Challenge to help others to learn the skills in a year.
Complex Problem Solving
Critical Thinking
Creativity
People Management
Coordinating with Others
Emotional Intelligence
Judgment and Decision Making
Service Orientation
Negotiation
Cognitive Flexibility
Buying books to learn all these skills can become pricey, but fortunately for me, I was able to download some very good free and heavily discounted books on the topics. Since people are always asking me for book recommendations, I created a list of books on Amazon that you can read to learn the skills. It is a wish list, so I have not read all the books on the list, but I plan to work my way through them. I like books off the beaten path, therefore, some of the books on the list will be unfamiliar to you. I will continue to add books to the list.
I once read that at age 65, only about five percent of people will be financially independent. If that is the case, why would you do what most people are doing? Why would you read the kind of books that everyone else is reading. I also read somewhere that if you want to master any subject, you have to read five very good books on the subject. To help my readers, that is what I have been doing – reading five books for each skill. It also helps that many of the skills are related. Click on the link below to see the list I compiled on Amazon and you can easily buy the ones you are interested in.
Skills Needed for Future Jobs: Amazon List
Global Reading List to Become More Culturally Aware
Learning the skills that the World Economic Forum reports that you need to thrive is a big part of the Strategic Reading Challenge. However, I believe that everyone needs to be culturally aware and sensitive to thrive in an increasingly global environment. To use myself as an example, I had to interview someone in Bolivia for a project that I was working on for a trade organization. I was able to successfully complete the project because I had read Witch-Doctor's Apprentice. I created a global reading list that I think will help you to become more culturally sensitive. I have read all the books on the list. Click on the link below to see the list and you can easily buy the ones you are interested in. Some of the books are lighthearted and others deal with serious issues.
Global Reading List: Amazon List
The Busy and Over-scheduled Professional
I would love it if every professional read books  to learn the skills and to develop professionally, but that is unlikely to happen. Some people will never make the time to read all the books that they have to. Below, you will find resources I created to help you to learn the key skills without having to read the books. For starters, the three resources cover problem solving, critical thinking, creativity and judgment and decision making. I have added another resource to help you to learn how to combine ideas. I will be adding more book summaries in the upcoming weeks and months. Please click on the image to go to the purchase page.
I would love it if you supported me by buying my products listed above. However, I want to add another resource for you that I personally use. It is an affiliate link, but I purchased a subscription for myself. I have started using the resources, but not as much as I would like. You know how life gets busy.
So, I am going to do what I did a few years ago, which is to pick a workshop or summary to go through every day. I find that works for me when I have my professional development time first thing in the mornings. I have to schedule things so that I do them, how about you? For over a year, Mondays to Fridays, from 6:30 am to 8:30 am was my professional development time
The resource that I would like to introduce you to is MentorBox, founded by  Alex Mehr and Tai Lopez. Tai Lopez reads a book a day, applies the ideas from the books and achieves phenomenal success. He engages in Profit Reading. I want to learn from someone who walks the walk and talks the talk.
Books I Enjoyed and Found Valuable
 The 10X Rule: The Only Difference Between Success and Failure

 Little Bets: How Breakthrough Ideas Emerge from Small Discoveries

 The 3 Gaps: Are You Making a Difference?

 Zero to One: Notes on Startups, or How to Build the Future

 The Self-made Billionaire Effect: How Extreme Producers Create Massive Value

 The Obstacle Is the Way: The Timeless Art of Turning Trials into Triumph

 Business Model Generation: A Handbook for Visionaries, Game Changers, and Challengers

 Kon-Tiki: Across the Pacific in a Raft

 Watership Down: A Novel

 Witch-Doctor's Apprentice: Hunting for Medicinal Plants in the Amazon (Library of the Mystic Arts)

 The MacGyver Secret: Connect to Your Inner MacGyver and Solve Anything

 Start with Why: How Great Leaders Inspire Everyone to Take Action

 Mind Hacking: How to Change Your Mind for Good in 21 Days

 The Arabian Nights: Tales from a Thousand and One Nights (Modern Library Classics)

 Beowulf: A New Verse Translation (Bilingual Edition)

 Gilgamesh: A New English Version

Digital Note Taking
Many people use Evernote to take notes, but I use the Livescribe Echo Smartpen. Your handwriting has to be legible for the pen to recognize it, and when I am tired, my handwriting is not great, but that is an Avil problem and not a problem with the product. What I plan to do, is to buy one of those grade school books that teach children how to write. This may sound funny, but we need to learn to write properly, and writing is becoming a lost art. It is important to take notes by hand because you remember more of what you are learning. The research says so.
I also plan to buy the Bamboo Wacom Spark, another digital note taking device. Why two products? Wacom Spark is also good for doodling and that is something I would like to learn to do to tap into my creative side.
 Echo Smartpen and 3 Subject Notebook Bundle

 Livescribe 8.5 x 11 Single Subject Notebook #1-4 (4-pack)

 Livescribe Echo Ink Cartridge, Blue Medium, 5 Pack (ARA-00011)

 Wacom Bamboo Spark Smart Folio with Gadget Pocket and Digital Ballpoint Pen

I want to use the books, The Doodle Revolution and Draw Your Big Idea to learn how to doodle. I am participating in a 100 day creativity project right now. Although I know that I should not compare myself to others, I end up feeling badly because what I do seems so inferior to what others are doing. I need to up my game. And I have always wanted to learn how to doodle.
Creativity is one of the 10 skills needed for future jobs. Mark Cuban says it is the one skill professionals need. I would not go as far as to say that. But then again, I am not a billionaire.
 The Doodle Revolution: Unlock the Power to Think Differently

 The Sketchnote Handbook: the illustrated guide to visual note taking

 Draw Your Big Idea: The Ultimate Creativity Tool for Turning Thoughts Into Action and Dreams Into Reality

 The Sketchnote Workbook: Advanced techniques for taking visual notes you can use anywhere

Tools and Courses for Bloggers
I have been blogging since 2009, but there a lots of things that I do not know. I am always looking for tools and courses to take. Over the years, I have bought courses, attended webinars, and learned about tools that I have started to use. There are two courses and one tool that I would like to tell you about. All three are affiliate products that I use, and I am a member of their Facebook group.
Easy Product Displays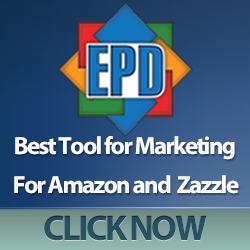 I love this tool because it allows me to organize affiliate links in a blog post. I use this tool for every blog post that I write. I used the tool for the books on Amazon presented above. There are various layouts that you can experiment with. You can use it for many companies that offer affiliate programs like Etsy, ShareASale, and Zazzle.
Pajama Affiliates
I know, I know that is a weird name. They have many courses that will help you to take your blog to the next level. I have bought many of the courses and I have become a better blogger. I am at the point where I am ready to take the courses again because they are so content rich and it is very difficult to remember everything you learn in the courses. My Amazon Affiliate income has increase because of information I learned in this course. It is not high like many others who have taken the courses.
That is directly related to the niche I am operating in. I blog about books and when I recommend a book, people tend to buy the e-book version, which is often under four dollars. Four percent commission adds up, but won't make me rich. One of the things I am working on now, is getting more traffic to my blog, and the course below, Pinning Perfect is helping. I will be going through the lessons for the following courses again. The links for the classes are affiliate links.
Write a Blog Post That Convert Sales
Pinning Perfect
This is an excellent course. I have a Pinterest business account and you are able to market your products with this type of account. I want to use Pinterest to drive traffic to my website. Like some of the other courses I mentioned, there is a lot of content, so I have to go through the course a third time to digest the information. Since I have taken the course, my traffic is higher, but it needs to be even higher. This is an Avil problem because I need to implement all the information in the course.
They say that you do not know what you do not know. I have learned how to write proper pin descriptions, search for keywords, create pinworthy images, and so much more. There is a Facebook group and once a month the two teachers have a Facebook live training. The other bonus is that one of the teachers works for Burt's Bees in her day job, so she interacts with people at Pinterest, and often get tips that other Pinterest teachers do not know about. They update the course every six months.
Here are affiliate links for two of their courses.