Celebrating Black History Month – Reflecting on the Past, Back to the Future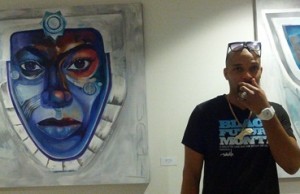 February is celebrated as Black History Month in North America, and 2014 marks The Golden Jubilee of the Civil Rights Act. The Civil Rights Act was passed in 1964. I will be celebrating Black History Month on the Invisible Mentor blog by writing mini biographies of two black women and two men – Rosa Parks, who refused to give up her seat on a bus; Harriet Tubman, who established the underground railway to allow slaves to escape to freedom; Marcus Garvey, a civil rights activist and one of the national heroes of Jamaica; and Thomas Jennings who invented the dry-cleaning process.
Black History Month, Reflecting of the Past
We have featured several black people who made a substantial difference in the world.
Black History Month, Back to the Future
On February 1st, I attended an exhibit at Daniels Spectrum in Regent Park. They had several exhibits in celebration of Black History Month. The theme this year, Black Future Month 3014, features artists such as Danilo McCallum, Komi Olaf, Soteeoh, Chanel Kennebrew and Jordan Clarke. On the main floor of the building, artist, Ekow Nimako, gave us a glimpse into what we can do with Lego. Many visitors like myself were snapping photos of the artists' works, and pictures cannot do justice to the actual artworks.
Resources
Anti-slavery Collection http://www.library.umass.edu/spcoll/umarmot/antislavery/
Please let me know your thoughts in the comments section below. Liked this post? Share it and subscribe to my RSS feed and get loads more!
Author Bio: Avil Beckford, an expert interviewer, entrepreneur and published author is passionate about books and professional development, and that's why she founded The Invisible Mentor and the Virtual Literary World Tour to give you your ideal mentors virtually in the palm of your hands by offering book reviews and book summaries, biographies of wise people and interviews of successful people.
Book links are affiliate links.