Introduction: Looking to Other Industries for Best Practices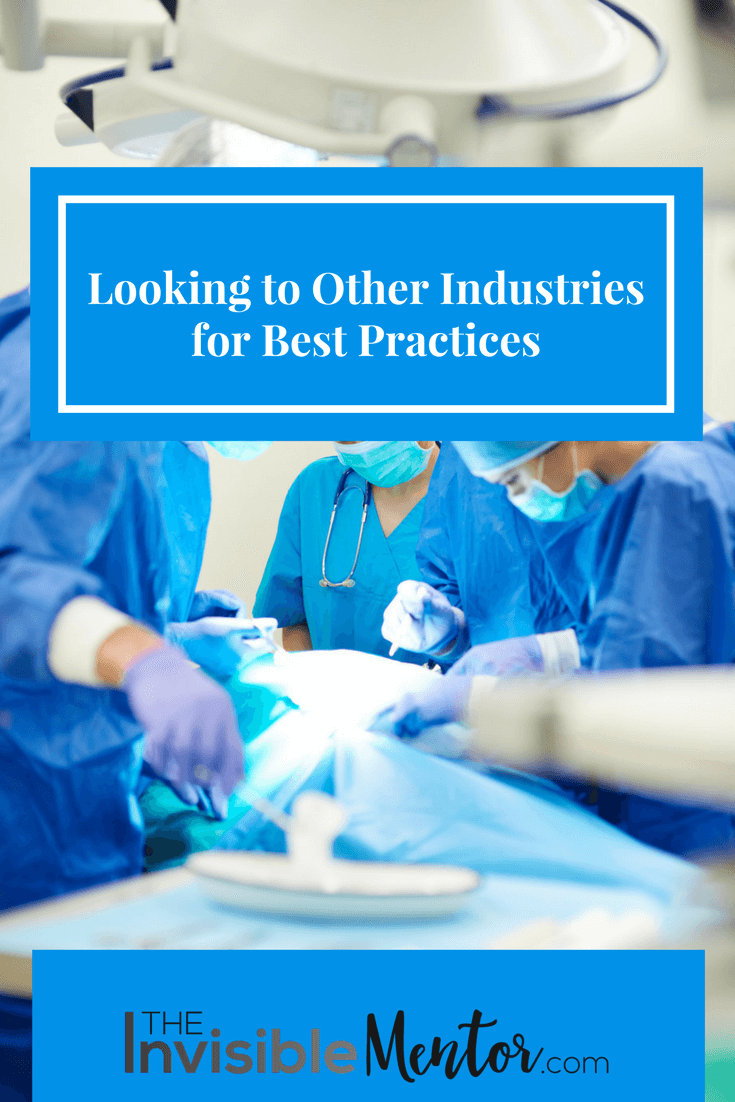 How do you become better at your craft? In what ways can you make yourself stand apart in a crowded marketplace? This is something that I think about from time-to-time. I should have said that I think about it a lot. Could you look to other industries for best practices?
There are 10 key skills that you must develop to thrive in 2020, but I have also mentioned that there are other skills you must master as well. And communication skills, both written and oral are among the additional skills needed for success.
Have you read?
8 Books That Shaped My Thinking in 2016
Which Books I am Reading to Master the Skills You Need to Thrive in 2020
Examples of Looking to Other Industries for Best Practices
How to Write a Screenplay That Doesn't Suck (and Will Actually Sell): Vol. 1 of the ScriptBully Screenwriting Series
If you blog about your industry, to be effective, you have to be knowledgeable about the industry. But you also have to know how to effectively communicate your ideas. You could learn from the top copywriters, but chances are that your peers are doing that. Instead, why don't you learn from script writers and film producers?
As a blogger, you are a content creator, and that is the case with script writers and film producers. Learning from them gives you a unique perspective that others in your field may not have. You are honing your writing skills, but you are doing it in such a way, that you are setting yourself apart from your peers.
Complex problem solving is the first of the 10 key skills you must develop to succeed in 2020. How do you plan to learn that skill? How would others in your industry learn that skill? If you decided to read a book to develop your problem-solving skills, what books would you read? Chances are you would opt for books on the bestselling list. But, so would everyone else. You can apply problem-solving skills in every industry, in every sphere of life, so what other industry could you borrow problem solving best practices from?
Last November, I bought the MacGyver Secret
written by Lee Zatoff, who created the MacGyver series back in the mid-1980s. I loved that series because I was always floored by how MacGyver solved any problem he encountered using things that he had access to at that moment. My thinking when I saw the book, could I be able to call on my inner MacGyver? This is another example from the film industry, but there are many other industries that you can borrow ideas from.
As an example, decision making is another skill that is among the top 10 skills needed for future jobs. Once again, most people would buy the bestselling books on decision making to develop the skill. But I came across Decision Diagnosis: Seven Antidotes to Decision Procrastination
, a book that a surgeon wrote. Surgeons must make split second decisions all the time, or risk further injuring a patient. Could you not learn decision making best practices from a surgeon or others in the medical field? Before I read Decision Diagnosis, it never occurred to me to look to the healthcare industry for answers to problems and how to make decisions.
How to Start: Looking to Other Industries for Best Practices
Think about existing problems in your industry, what other industries face the same kind of problems? What kind of decisions do you have to make that is universal, what industry could you look to for innovative solutions? What other industries could you look to for best practices to apply in your industry? Instead of looking to completely different industries, you could also look to adjacent industries. That means if you are in healthcare, you could look to the pharmaceutical and biotechnology industries for ideas and solutions. If you work in the technology industry, you could look to telecommunications and electronic goods industries for best practices.
One way to find adjacent industries is to ask yourself the following questions:
In what areas are your customers underserved? How could you resolve this problem?
If you have underused resources, how do other industries use those resources? This could lead to a new service.
From the time a customer buys your product to when she receives it, if multiple companies are involved, where is there a breakdown in the supply chain? Could you remove all the middle men and do a better job?
There are many instances when you do not have to waste time creating solution. You simply have to look to other industries to discover best practices. Each week, commit to reading an article from an industry that is different from the one you operate in. You will be constantly amazed by what you discover.
How to Write a Screenplay That Doesn't Suck (and Will Actually Sell): 
The MacGyver Secret: Connect to Your Inner MacGyver and Solve Anything
Decision Diagnosis: Seven Antidotes to Decision Procrastination