Introduction: How to Read a Book a Day for 30 Days
How to read a book a day for 30 days? Why would anyone want to do that?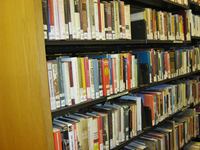 Anyone who has been reading The Invisible Mentor blog for a while knows that I love reading – it gives me pleasure, so I make time for it. Whether or not you like reading, or simply cannot carve the time to read in your day, today's environment that we are living and working in, demands that we read and process a substantial amount of information so that we do not fall behind.
I recognize this, and I have outlined below how any time-strapped professional can find the time to read if they have the right tools.  You will find a variety of books that you can read in 30 days, as well as tips on how to read faster and remember what you read.)
This post was inspired by a few unrelated events. First, Iris Reading, a firm that teaches people to read faster, created a reading challenge to read one book each day for 30 days. I "participated" in the challenge loosely, and I know that you must be thinking that either I'm in the challenge, or I'm not in the challenge, and you have a point.
However, I have read many of the books that they have chosen, and many of the ones that I hadn't yet read, I have since read. But there are some that I'm tabled for later because I was working on my Virtual Literary Tour Around the World, which required me to read quite a number of books, and I am committed to that goal.
Second, one of the books in the Iris Reading challenge that I hadn't read before, but have since read, is Fahrenheit 451 by Ray Bradbury. In the book, firemen are not tasked with putting out fires like we are accustomed to. Instead, they burn books, and anyone who violates the rules will be placed in prison.
Fahrenheit 451 is set in a time that is more technologically advanced than today, and walls are interfaces for devices such as TVs, and from the comfort of your home, you can interact with people on the screen. Students take classes from their home, and information is fed to them. They are not allowed to ask questions because they are considered disruptive. Can you imagine a world like that where you are not allowed to think for yourself?
Third, my Google alerts on books CEOs read led me to the blog post, "The CEO Book Challenge (or why I may have finally gone off the deep end)" by Anna Di Tommaso. In the post, Anna references an article on a conference where Grant Cardone, an American entrepreneur and motivational speaker, reports that CEOs read over 60 books each year, which translate into five books a month. The average employee reads only one.
In addition, the results of analysis performed by the Institute for Policy Studies found that US CEO's pay is 231 times higher that the average worker. Obviously these CEOs know something that most people don't – great leaders are great readers. From the Forbes article, "Do You Read Fast Enough To Be Successful?" by Brett Nelson, I have extracted the following excerpt to give you a guide to your speed reading goal.
"According to a speed-reading test sponsored by Staples as part of an e-book promotion, here are the typical speeds at which humans read, and in theory comprehend, at various stages of educational development:
Third-grade students = 150 words per minute (wpm)
Eight grade students = 250
Average college student = 450
Average "high level exec" = 575
Average college professor = 675
Speed readers = 1,500
World speed reading champion = 4,700
Average adult: 300 wpm"
To increase your chances of moving up in the organization that you work for, it's time you start consuming more information. In Tim Sanders' book, Love Is the Killer App, he recommends that we use the 80/20 rule. Spend 80 percent of our reading time on books, and 20 percent on articles, newspapers and so on.
The Iris Reading idea for the one book, each day for 30 days is an excellent one. However, I have a few issues with the way it is administered. One, they do not recommend a way for you to test your reading comprehension. It makes no sense to read faster without understanding what you are reading. Two, I think that the books could be more diverse in terms of where the authors are from, and the themes of the books.
Some of the books take over two hours to read, for me that's okay because I spend more time than that reading, but for people who are trying to read more, and develop a habit, that's too much time. I'm only going to recommend novellas, books that are less than 130 pages in length.
Like Iris Reading, I'm going to recommend that you use an RSVP (Rapid Serial Visual Presentation) application – I use Spreeder – because it flashes the words across the screen, so it does the work for you, and you can read multiple words at once. I will also give you the flexibility to set the pace at how many words you read per minute, but please stretch yourself. To be successful reading a book a day for 30 days using speed reading, and keep your eyes healthy, I also believe that it's important at the very least to perform some simple eye exercises before reading.
Here is a video under two minutes that I found on YouTube, Eye Exercises for Speed Reading Level 1. You can find additional exercises for eyes at Posit Science. And if you have time, I would also recommend that you perform some simple exercises that engage both sides of your brain, so you'll be utilizing whole brain learning. This will greatly aid in remembering what you read, and expand your peripheral vision so it becomes easier to read multiple words at a time.
Paul & Gail Dennison, in their 40-page book, Brain Gym, outline simple and enjoyable movements and activities to foster "whole brain" learning instead of "left" or "right" brain learning. These exercises are effective and you can do them in 15 minutes or less.
How to Read a Book a Day for 30 Days
For now, you are only going to choose books that are in the public domain, and you want to choose the text version, or link to a PDF version so that you can copy and paste it into the Spreeder application, or you can add extensions or add-ons to your toolbar. You can copy a chapter at a time, similar to what Iris Reading does, or you can copy the entire book, it's entirely up to you. I will include the links to where you will find a text version of each book. Project Gutenberg, Adelaide University, Archive.org are a great places to find the e-books.
How I Chose the Books
I must disclose that I have not read all the books on the list, but I have read most of them. And the ones that I haven't read, I will get to them later in the year. Some of the books that I have not read, I have read their summaries. I conducted research on the best novellas of all time and chose from the list. If the books were longer than 130 pages I eliminated them – I want you to get to the point where you are reading 125 pages in an hour.
Step 1: Add Extensions/Add-ons to Your Toolbar
If you use Google Chrome as your browser:
Go to the Chrome Store.
Search for Spreed in the search box.
To the right, you'll see three tabs – Apps, Extensions and Themes.
Select Extensions.
Install Spreed to your browser toolbar.
If you use Firefox as your browser:
There is no Spreed for Firefox.
Reasy no longer works with Firefox.
Go to Spreeder.com or AccelaReader.com they both do the same thing.
Step 2: Get Social – Ask Others to Join You
Invite a family member, relative or friend to join you in reading a book a day for 30 days initiative.
If you're held accountable, you stick to the plan.
You have another person to discuss what you've read and you remember more of what you've read.
Step 3: Check Your Reading Speed
Click here to test your reading speed.
Step 4: Choose Your 30 Books to Read
Below there are 35 books.
The books on the list are the kinds of books that CEOs read because they provoke thought.
Choose 30 that you'd like to read during February and the first two days of March
Choose the order in which you will read them.
List to Choose to Read 30 Books in 30 Days
Animal Farm, George Orwell
The Bacchae, Euripides (Review)
The Apology, Plato
The Art of War, Sun Tzu (Review)
Tao Te Ching, Lao Tzu (Review)
The Communist Manifesto, Karl Marx
A Doll's House, Henrik Ibsen (Review)
At the Sign of the Cat and Racket, Honoré de Balzac
Billy Budd, Sailor, Herman Melville
The Time Machine, H. G. Wells (Review)
The Forged Coupon, Leo Tolstoy
The Death of Ivan Ilych, Leo Tolstoy (Review)
The Metamorphosis, Franz Kafka (Review)
Death in Venice, Thomas Mann  (Review)
The Call of the Wild, Jack London (Review)
Hans Christian Andersen's Fairy Tales (Review, and review of other fairy tale books)
Mrs. Dalloway, Virginia Woolf
Pygmalion, George Bernard Shaw (Review)
The War of the Worlds, H G Wells (Review)
The Canterville Ghost, Oscar Wilde (Review)
The Importance of Being Earnest, Oscar Wilde
 Lady Susan, Jane Austen
The Secret Sharer, Joseph Conrad
The Castle of Otranto: A Gothic Story,  Horace Walpole
A Simple Soul, Gustave Flaubert
Candide, Voltaire (Review)
Bartleby, the Scrivener, Herman Melville (Review)
The Overcoat, Nikolai Gogol
The Strange Case of Dr. Jekyll and Mr. Hyde, Robert Louis Stevenson (Review)
Anthem, Ayn Rand (Review)
The Little Prince, Antoine de Saint-Exupéry (Review)
A Tangled Tale, Lewis Carroll
Siddhartha, Hermann Hesse (Review)
Step 5: Read a Book a Day
Prepare Before Reading
Adjust the settings for the RSVP.

For Spreed and Spreeder.com you can do so when you have highlighted the text. For Spreed it's very simple because when you highlight text as per below, in the box at the top, you can adjust the size of the fonts that flash across the screen, the words per minute you want to read (double your reading speed from the test), and the number of words you'd like to read at a time.
For Spreeder.com, press Spreed on the screen, then click settings, adjust the settings to meet your requirement and remember to save your settings.
Arise earlier or go to bed later.
Spend 3 – 5 minutes performing eye exercises.
If you purchased Brain Gym, spend 5 – 10 minutes performing some of the exercises.
Click the book you're going to read for the day, and the link will take you to either where the book is or where the text version of the download is located.
You have two options at this point:

 Either copy and paste the plain text into the box at Spreeder.com
Or highlight the text, and if you're using Google Chrome as your browser, right click your mouse and choose Spreed selected text.

Start reading.
Note: Aspire to read 125 pages of fiction in an hour.
Step 6: Test Your Comprehension

In Jeff Cobb's book, 10 Ways to be a Better Learner (Review), he mentions a system of note-taking – Organize your notes, Review it a few times, Re-work it, Reflect on it, and Connect it to what you already know. And he also provides a link to a note-taking template by Cornell University that you can use. I have been using this template since I read his book and I love it.
Update the Cornell Method note-taking template to include the five big ideas from the book, and how you can apply what you have learned.
Write the important points from the book inside the template.
If you do not remember most of what you read, that means you are reading too quickly and have to slow down. What's the point of reading quickly if you do not comprehend what you read?
If you remember most of what you read, it may be time to increase your reading speed a bit. Increase the speed in small increments.
Step 7: Next Steps
Give yourself a treat for reading a book a day for 30 days.
Repeat the Process.
Or, aim to read at least six books each month. If you can read 30 books in a month, you can read six.
Participate in Retreat's Reading Bingo 2016 Challenge by Penguin Random House. You have a bingo card with a variety of reading options to choose from, which include: An award winning book, a young adult book, a book that has been sitting on your book shelf for over five years, a book with over 400 pages, a book recommended by a celebrity – there are 24 options in all.
Places to Find Free E-Books
Project Gutenberg
Adelaide University
Archive.org
Other Reading
Scientific Speed Reading: How to Read 300% Faster in 20 Minutes by Tim Ferriss
How to Read 30 Books in 30 Days by Avil Beckford (If you are interested, you can purchase my Kindle e-book, How to Read 30 Books in 30 Days and Why: Which Books to Read
)
Books to Purchase
All the books on your list are free, but I would encourage you, if you're able to, to purchase:
Brain Gym: Simple Activities for Whole Brain Learning

10 Ways to Be a Better Learner